Join an event or challenge


Greg Brady completed a 3 ½hr, 31km trail run in Brisbane in memory of Bernadette Allen, who sadly passed away at 49. Greg fundraised to support Garvan's systemic Lupus Erythematosus (Lupus) research and raised an incredible $2,492. Thank you to Greg and his friend Shane, who also helped with fundraising and for their amazing effort..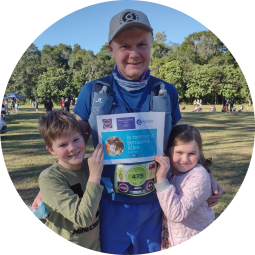 Questions?
For further information contact Supporter Care team below.
Phone: (02) 9295 8110
Email: foundation@garvan.org.au
Subscribe to our mailing list for updates